Fantatic News. Affinity HQ is OPEN again for Classes!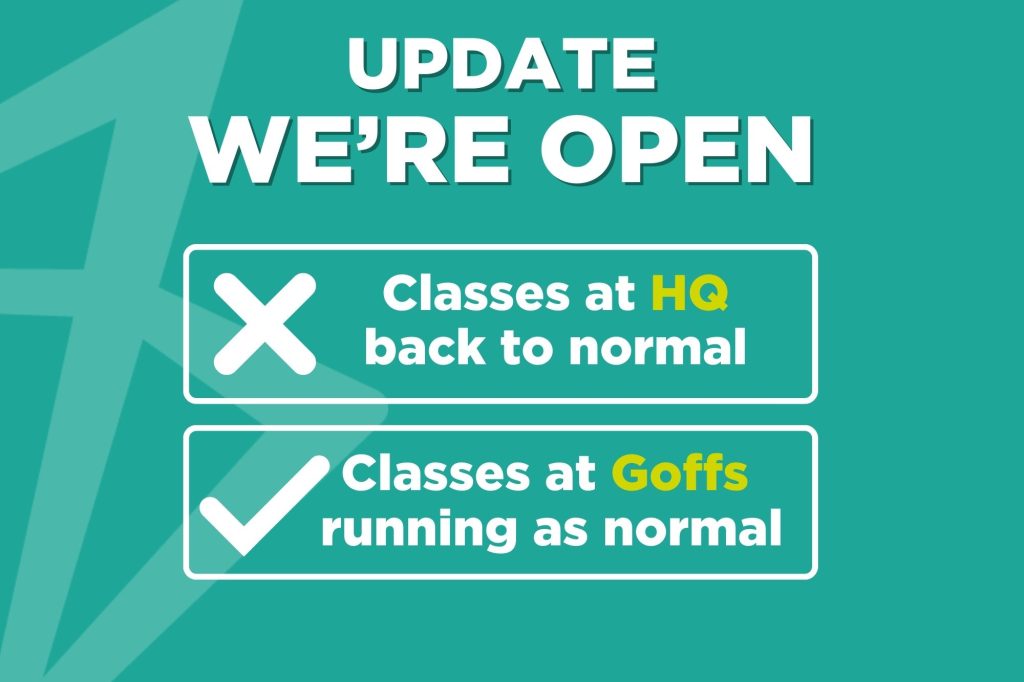 I am SO pleased to confirm with you that we are back OPEN after last weeks storm damage. All classes are running at HQ as of this afternoon.
Phew! What a week! Thank you for your patience and understanding whilst we had to close. You've also got a little upgrade in that there is now guest Wi-Fi in the reception area – try it next time you are in, it's called 'Affinity Guest' and just requires a click to login.
To make up for the closure, we're amending our term dates and will now run through the October half term so all classes will receive the correct amount of lessons across the year.
I hope that this suits you and with the notice of these upcoming weeks you can make arrangements for your child to attend class in Oct half term.
I appreciate this will not suit 100% of you. In line with our T's and C's, and what is very standard practice across our industry for events such as these, we will not be offering a refund. I hope can you appreciate that we still want to, and are able to, provide your child with the missed class that they love. Also that unfortunately we're simply not in a financial position to refund the week. We want to be building a strong Affinity for you that just continues to get better and better – which I trust you see so far. You have my word and determination that will continue!
Any questions please do let me know. Enjoy the new SUPER clean and dry Affinity and I'll see you at a class soon.
Jennifer Page, Club Founder