Cheerleading is one of the fastest growing sports in the UK, combining gymnastics, acro, dance & jumps to create a showstopping routine, whilst also being one of the most inclusive, having something for everyone… It's also full to the brim with sparkle too!
The Sapphire Elite cheer squad is part of the Affinity family. We offer competitive cheerleading for those children of school age – reception year and upwards. Our competition teams compete at 3-4 competitions across the season, which usually runs from September to July.
Sapphire Elite offer a variety of pathways, from starting your cheerleading career to being in one of our many elite level competitive teams.
Being a part of the Sapphire/Affinity family means that you constantly encourage one another to become the very best athlete you can be with a fantastic support system around you. We go above and beyond to ensure each and every one of our athletes leave our sessions with a smile on their faces. You will gain friendships that will last a lifetime, and throughout your cheerleading career, you will learn how to depend on each other and what it means to be in a team sport.
Download our 2023/24 Sapphire Elite Information Pack containing all the details about our cheer programme for this season. 
You can also follow Sapphire Elite story on Instagram.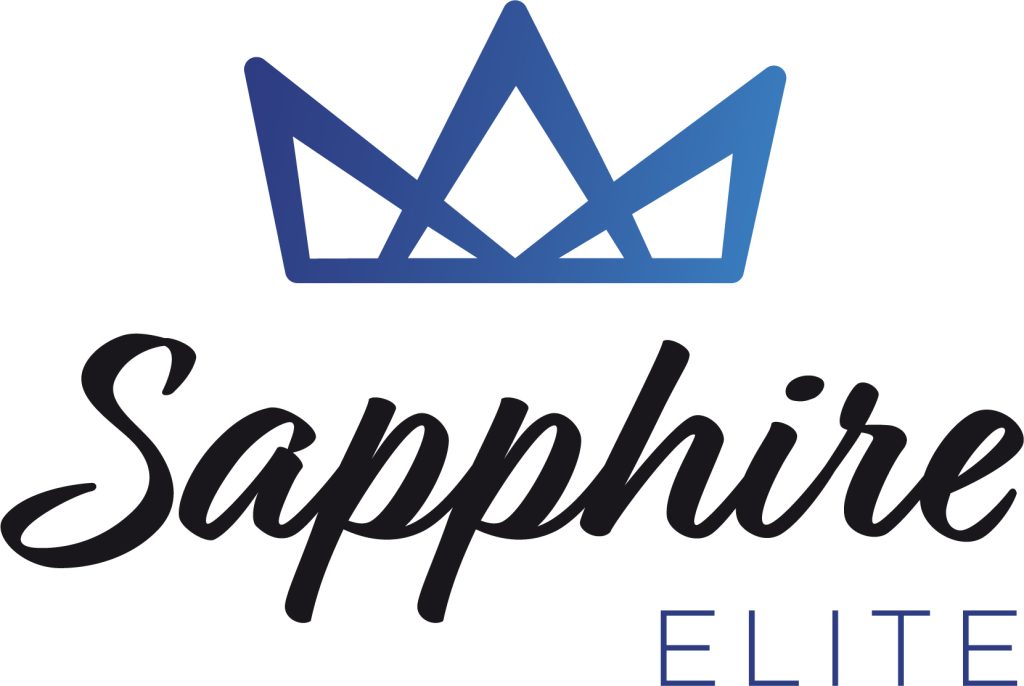 How it works - Sapphire pathways
Here at Affinity, we're all about making cheerleading accessible and fulfilling for everyone. That's why we've introduced our Sapphire Elite Cheer teams – divided into three exciting pathways: Bronze, Silver, and Gold. Each pathway offers a unique experience, catering to a wide range of aspirations, whether that means a recreational, low commitment team, or teams suitable for our athletes who strive to be elite in this sport. This also allows our teams to train to their full potential, whilst also maintaining a level of accessibility aligned to our values.  
In our tryout form, you'll have the opportunity to choose the pathway you would like to be considered for. We strive to accommodate your preferences while ensuring the best possible fit for your cheerleading adventure.
It's essential to understand that your pathway isn't determined by a single factor. Our dedicated coaches take a holistic approach, considering various elements such as past commitment, current skill levels, areas of improvement, and more. This comprehensive evaluation ensures that each athlete finds their ideal place for the season ahead.
This is so we can ensure our teams are in the strongest possible position for competition, as well as each athletes' individual needs also being met too. Please note, that if commitment to your pathway does drop, athletes will be reassigned accordingly. It's also important to note that all pathways are just as important as the next, and it's about looking at what divisions an athlete will thrive in the most and feel their most successful.
Each pathway is explained in more below, and you can download the relevant pathway information pack for full details. 
Tryouts and joining mid-season
Our cheer season runs from September to July. Tryouts are held annually, offering a perfect opportunity to join the Sapphire Elite family. These are usually around June/July time, with our upcoming season pack becoming available in May. We'll announce the tryout dates as soon they're confirmed, so keep an eye out on our website for updates.
If you're looking to join us mid-season, we recommend getting in touch with us directly. While we'd love to accommodate your passion for cheer, slotting new members into our Silver or Gold teams mid-season can be a challenge due to the routine planning and uniform ordering process. For mid-season joiners, our Bronze teams are often the best fit, as they don't compete, allowing for more flexibility and practice time.
Our Bronze Pathway will be aimed at athletes brand new to the sport or those who do not want the commitment of a regular competition season. These teams will still train weekly, but will have a more relaxed policy when it comes to attendance, and also won't require things such as uniforms. They will still work on the same skills, work towards a routine, and showcase these regularly.
It's a great stepping stone for those working out if this is the sport for them, and learning about how it works. We'll also aim for the team to compete/showcase at a local competition within the season if workable!
These teams will be competitive teams, but will be for those athletes who are still developing their skills across the board and still want to compete as we currently do. Due to the change of levels offered at some competition EP's, our Silver teams will now also likely be our Novice & Prep level teams.
A high level of commitment is still required, but they will do one or two less competitions than our Gold Pathway teams and have slightly less additional trainings.
Novice & Prep divisions will be utilised effectively so that athletes get the most out of the divisions and get to compete, whilst still working on their core skills.
Our teams that fall within this pathway will be our 'Elite' teams, in terms of commitment, skill & work ethic. Most Gold teams will have minimum tumble requirements, unless exceptionally strong in other areas. Athletes on a Gold team will be expected to show commitment to other classes, such as tumble and our stretch & flex class, to continue to work on their skills outside of their core sessions. These teams may also compete at competitions slightly further out, but also will have more competitions in the calendar.
Our monthly non-tumble team will fall into our Gold Pathway, but competitions will be finalised when placements are released, but we will do our best to keep this in line with the rest of our Gold pathway teams. We are also looking to add more teams such as a Non-Tumble 3 to this pathway.
​We offer tumbling for those children of school age – reception year and upwards.
All athletes are encouraged to attend additional tumble classes on top of their team trainings in order to continue to push their tumble skill level, as well as maintain a high level of technique and execution. We offer classes for beginners working on cartwheels and walkovers, up to advanced athletes working on layouts and fulls, so there's something suitable for everyone.
It is also important to enable athletes to continue to progress through their levels as they grow up through our programme.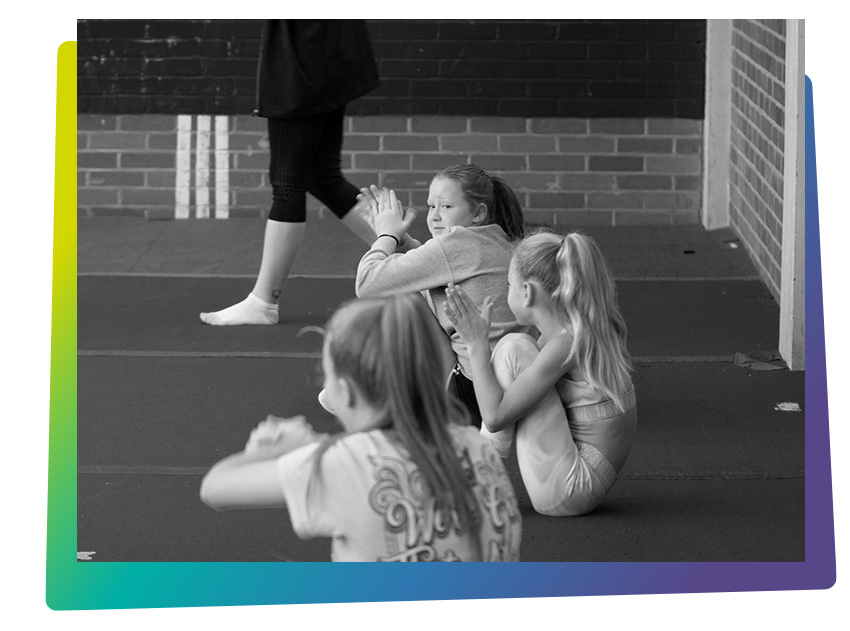 Sapphire Elite photo gallery