URGENT NEWS – Cancelled Classes due to water Damage
We've had to cancel classes at HQ - if your class is affected you should already have received an email.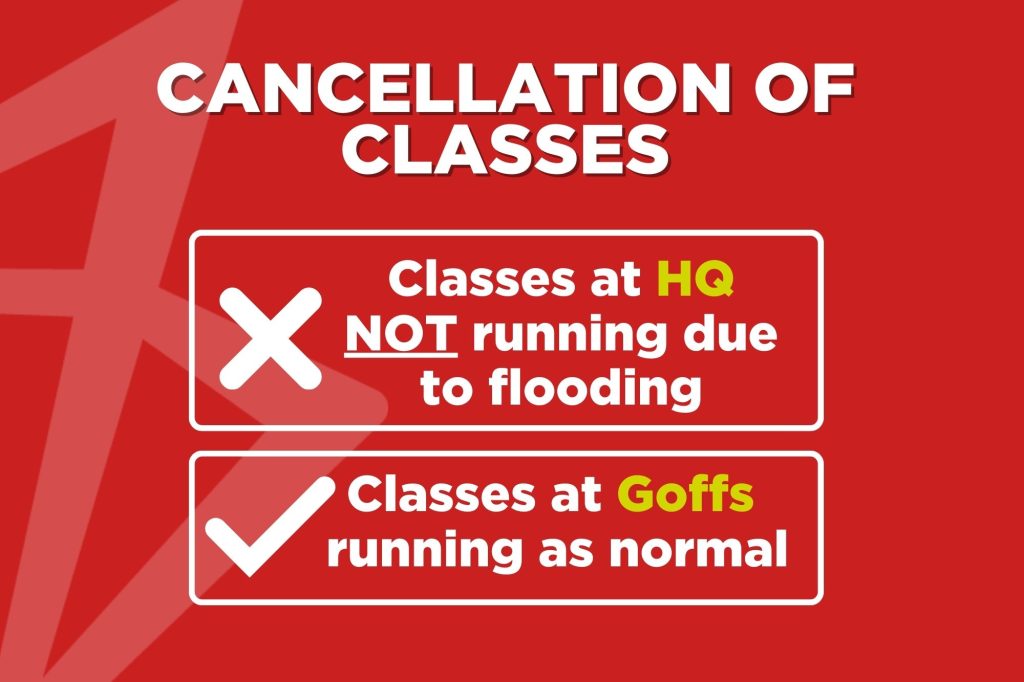 Sadly our beautiful new gym has been the victim of some serious flooding overnight and we are therefore unable to run classes at HQ, Plumpton House, and have temporarily had to close. Just after everything was so beautiful and new. BUT as you are likely aware, we're made of strong stuff here at Affinity and are taking on the challenge and will be back better than ever. At this stage it looks like it will all dry out and be usable, which is good! The bad side of that is it's going to take time. We absolutely do not want to be having problems with damp longer term, as i'm sure you will agree.
At this stage, we're going to be closed for definite all of this week. We aim to reopen on Monday 25th – dependent on how much dries out over the next few days. We will update you when this is confirmed. Keep an eye on our instagram for day by day updates.
WHAT'S BEING CANCELLED
All classes are cancelled this week at HQ, Plumpton House – Monday 18th Sep – Saturday 23rd September.
Classes at Goffs will be running as normal. 
Our tentative plan at this stage is to run classes through half term instead, so please pencil it in, but we will confirm for definite in due course. I'd like to ask for your understanding in this. We have many moving parts to consider and organise here against the backdrop of something heartbreaking happening.
(updated 20th Sep)