Simone Biles – why she's the BEST (and it's not for the reasons you may think!)
It's pretty undeniable American gymnast Simon Biles is the GOAT. You might have seen her perform recently at the World Championships or heard about her experiences at the Olympics.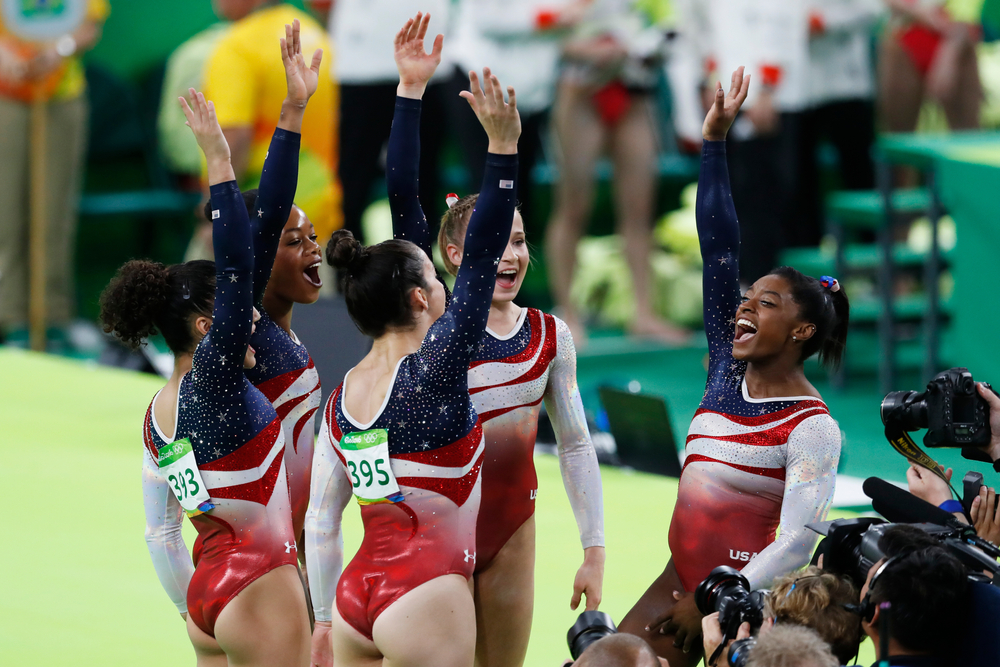 No matter what scale you use to determine her performance – the difficulty of her skills, the new ones created, the medals achieved, the scores posted. We've never seen anyone like her and possibly won't again. However for me, she is the best for reasons that are nothing to do with her physical gymnastics.
She maintained her own health – mental and physical, over all else
When faced with challenges at the Tokyo Olympics. Where the culture says push through! But it's the Olympics! We want to see your gymnastics! You'll be too old next time! She said no. She knew it was dangerous and would not end well. She withdrew. Then in an action of pure class, returned to the arena to be chief cheerleader and supporter to her team mates.
She's quietly challenging safety rules in the sport.
For her latest new vault she's chosen to take a half mark deduction in return for having her coach on the podium to spot her in case it goes wrong. On bars, this is standard practice. On vault, it comes with a penalty. But no, she puts her safety first and by doing so, I anticipate we'll see a change to this rule, improving the sport for many gymnasts to come.
She's performing for herself above all else.
Only performing for her own enjoyment, arguably the most relaxed and having the most fun out there. In a sport where we often see pressured, stressed athletes – she is the opposite. And she's performing the best. Go figure.
She's calling out discrimination.
She sent personal messages of support to a racially discriminated young gymnast from Ireland. And she powerfully highlights those times when big media outlets post articles about her, but with an incorrect image. Yup, that's happened more than once.
All of these show her stance for longevity and authenticity.
In this, we've Simone as a role model, and THAT'S what I love her for the most.
I believe the best athletes enjoy what they do. Enjoyment is the best motivation in training and performance.
I believe the best athletes are whole, complete and true to themselves people. There is no one way, no one size fits all, no 'well this is how it's always been done.' There is your own unique inner guide and that's the way.
I believe gymnastics (and indeed all movement activities) is a life-long activity. No age rules. No comparisons to others. No needing to be 'good' at it. Just do what you can for you.
Moving helps EVERYTHING about being a human. Physically, mentally, emotionally, socially… Need I go on or are you going to follow Bile's example and get yourself and your family members into that class?